Introducing POLARIS CAMP UK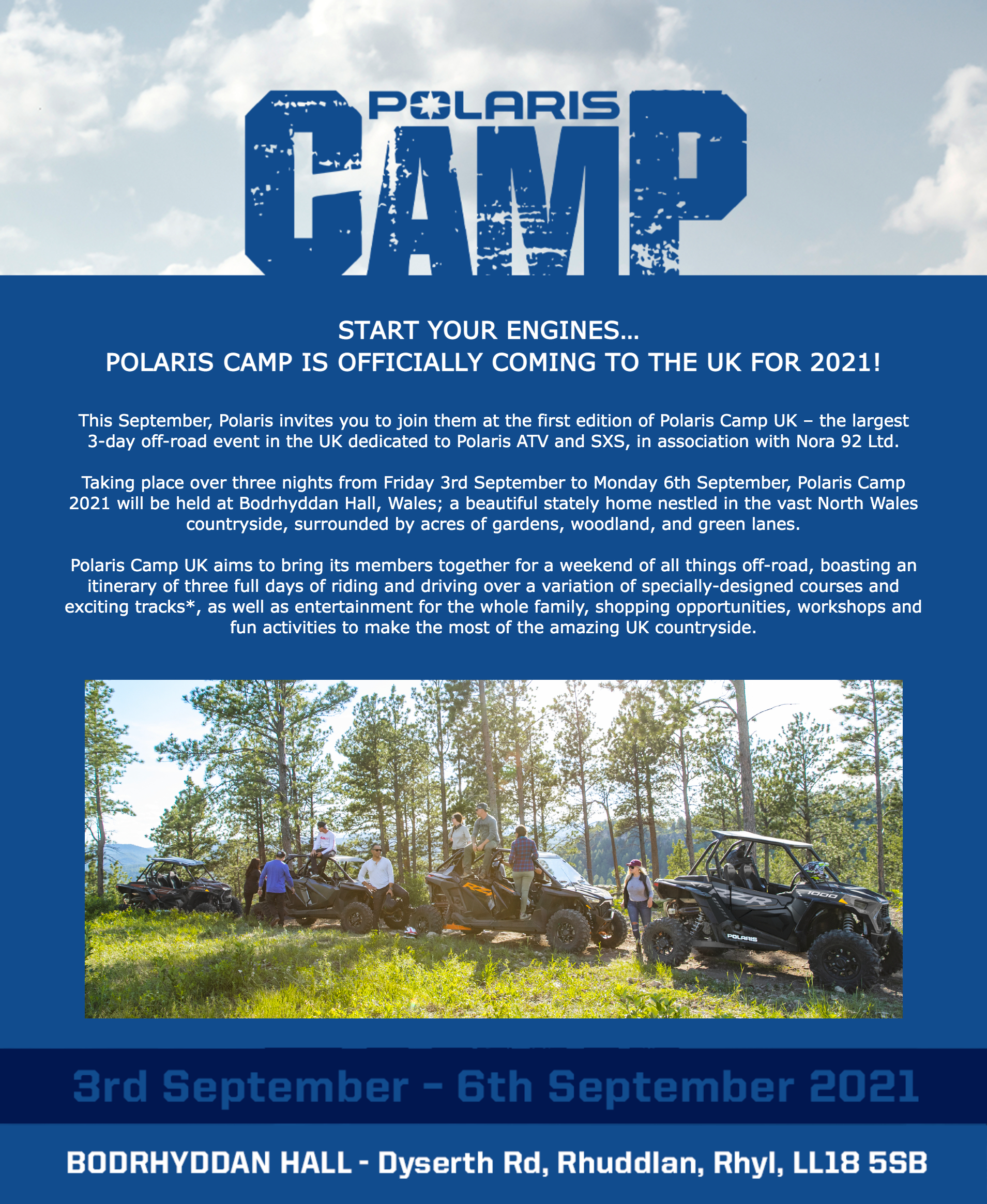 RIDE
Brought to you by the off-roading experts at Nora 92 Ltd. – Polaris Off-Road Vehicles dealer and the founder of the British SXS Championship – riders can make the most of four different styles of off-road courses:
Soak in the beauty of North Wales with a group ride through its winding green lanes, led by Green Lane experts**.
Experience the joy of off-roading on the mixed course; an open circuit designed for maximum fun and suitable for all abilities.
Push your vehicle to its limits and enjoy a bit of competition on the enduro-style track.
Put your skills to the test on the Gymkhana arena course and prepare to try your luck in the Gymkhana Finale…
STAY
What better way to connect with others and be at one with nature than to camp for the weekend? With a host of facilities on-site to make your stay comfortable and accessible, Polaris welcomes riders to camp out at Bodrhyddan Hall for the event – it wouldn't be Polaris CAMP without it!
Food and drink will be provided for guests (included in ticket price), including a number of breakfast, lunch and dinner options as well as hot and cold beverages. There will also be a tuck shop on-site for riders with a sweet tooth, a fresh water dispenser and an on-site bar.
ENJOY
The central BASECAMP area will play host to all the main entertainment outside of the off-road riding and driving action: Members can learn something new in the off-road-centric workshops, pay a visit to the on-site tuck shop and even finesse other skills in activities such as archery and wood carving.
And who says the fun has to end when the sun goes down? Make new friends around the campfire each night, get competitive in the pub quiz, and there's even a night-time riding torch parade to get involved in. Of course, wash it all down with a well-deserved drink and enjoy a hearty serving of feel-good British food.
Polaris Camp UK tickets are now available.
Visit the CAMP POLARIS website to purchase your tickets! 
NOTE: Ticket sales will close on Friday 20th August.

Note, Polaris Camp UK will be open exclusively for Polaris customers, with a maximum registration of 100 vehicles – register your interest early to avoid disappointment!
Youth machines are free with every registration, but please note that under 18's will still need to pay for a guest ticket to attend.
£250 ticket includes
One Polaris vehicle entry
One guest
Multiple courses
Evening ride and Gymkhana
All meals
All soft drinks, (not including fizzy drinks or alcohol – these will be available to purchase on-site)
Large camping pitch
Access to on-site toilets and showers
*Polaris Camp UK will be a fully marshalled event.
**In order to take part in the Green Lane activities, vehicles must be road legal at the time of the event and the driver must have a current licence.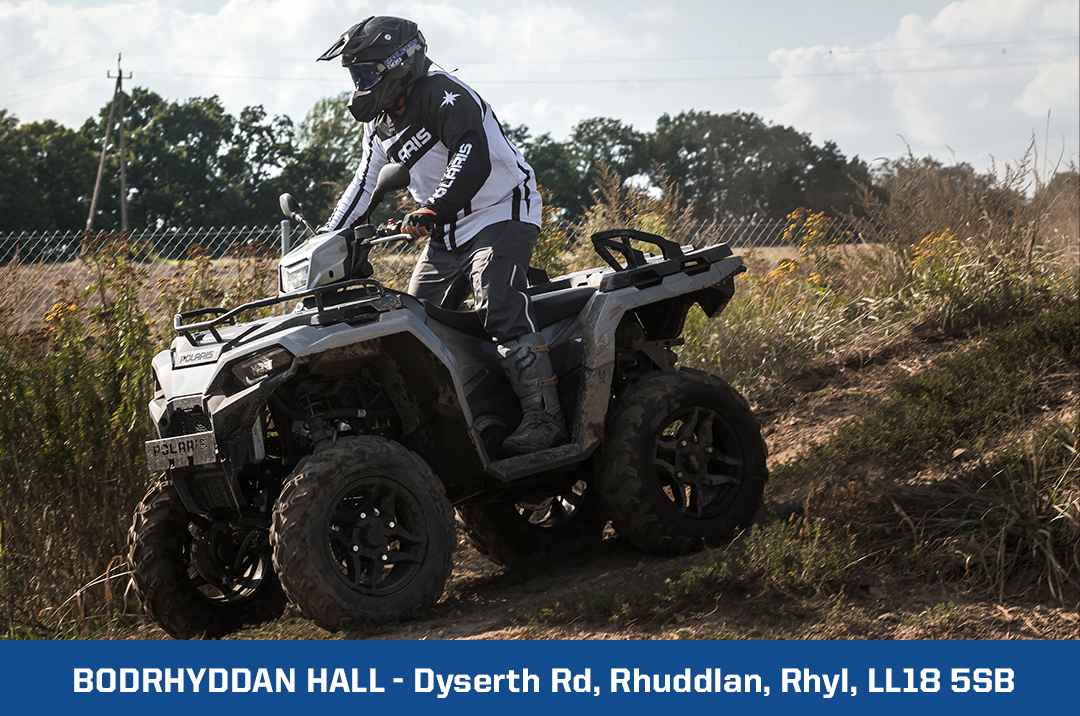 Share this story
You may also like the following